Joined

Mar 27, 2017
Messages

234
Labs have come in.
See attached.
This is 9 weeks into a blast consisting of -
Test cyp 500mg (weeks 1-12)
Equipoise 300mg (weeks 6-12)
Mk677 12.5 mg daily (forever)
My concern was estrogen and thyroid. Both are normal.
However liver enzymes are elevated, as is BUN and BUN/ creatine ratio. LDL cholesterol, rbc, hemocrit, slightly elevated.
As you all know I've began tracking macros again cutting carbs to less than 100g per day.
I've began hitting arms twice per week for size.
I've incorporated 10 minutes of cardio after every workout. I know this will affect muscle gains but i think it will help with fat loss.
Cardio mandatory on off days. Increased lifting to 6x per week.
I'm concerned about the liver enzymes. I take a number of supplements/multi vitamins nac and liv 52 is one of them.
They've been elevated for some time. They tend to fluctuate. From recollection the last Dr said its likely do to my other medication (psychotropic medication which unfortunately i can't get off).
Also curious if my igf level should be higher given I'm taking (And have been for 2 months) mk677. But I'm aware 12.5mg doesn't affect igf as much as 25mg does. I'm also aware that given my liver enzymes whatever gh I'm producing from the mk probably isn't converting to igf in the liver as much as it should or could.
Honestly, I'm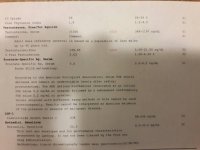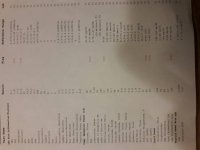 Just curious if that's a good score for igf for a 35 y/o male.
I already feel leaner (i know feeling leaner doesn't mean much) but i feel stronger, lighter on my feet, And quicker since the diet changes and adding cardio.
Sent from my SM-J700T1 using
Professional Muscle mobile app