Joined

Dec 7, 2011
Messages

17
I am hitting the gym hard again after blowing out my right knee and healing from a torn right bicep.
I have not ever competed in Classic Physique before because it wasn't a class when I was originally considering competing. Just curious about how you guys would critique my current physique, and also curious about strategy.
I stay lean year round naturally but I am currently bulking.
Current condition.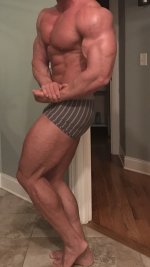 I am 5'10" and weight 215 lbs in the morning.
This is the last 11 weeks of progress since hitting it hard again after the injuries.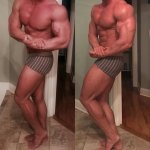 As far as strategy goes. Would you go ahead and try to get Nationally Qualified and then go back into off season to prepare for a National Level Show? Or would you wait until you were competitive on a National Stage and then do a Qualifier and National Show back-to-back?
Thanks
Sent from my iPhone using Tapatalk
Last edited: