Featured Member / Kilo Klub
Featured Member
Registered
Joined

Nov 26, 2007
Messages

2,415
I was prepping some food for the week and figured I'd pop a couple pics. This is what Iowa meat and grilling is all about baby
I just started working at a meat counter part time to start paying off some college loans... Its really not that bad, and I get to know when all the prices for beef are super low. I just learned about a new cut called a "shoulder tender". Its the top row in the first pic, super lean and not chewy at all! Tastes damn good. The other cut in the pic is called a Iowa Top Sirloin. Its lean and tastes fucking awesome. Price was $3.99/lb. The chicken is just $1.78 Wal Mart chicken
Bout to start hitting it super hard now. I recently moved back home after graduating college (can't find a job in my field at the moment). Got a different gym membership and working full time so it'll be easy with a set schedule now.
If this isn't sexy, I dunno what is...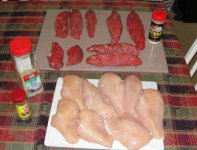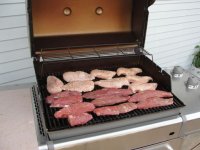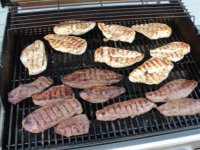 This is about 3 days worth of meat for my diet. Cleaning things up and getting ready for a 16 week prep for my first show coming up in April. :headbang: That is, as long as everything goes as planned.
Last edited by a moderator: