Joined

Oct 27, 2009
Messages

261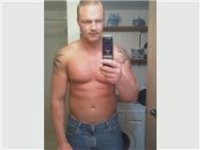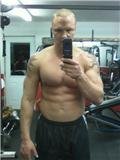 I wanted to post what cleaning up your diet can do. In the first pic (4/20/2010) I was 238 lbs in the morning, on cycle, all water bloated up from 8iu's of hgh etc... Arms are 18.5 inches. Bench press was around 365.
Second pic (12/10/2010) I am 200 lbs even in the morning, off cycle(well 100mg's of cyp/ week), and 8 days into
[email protected]
's/day-so not sure if I'm holding water bloat from the dnp or not. Arms are 18 inches.
My bench press at 207lbs was 385 at the end of my short cycle-right before the dnp.
I also wanna point out that in the first pic that was the heaviest I've ever been by far. I've been a super skinny guy my whole life. So being able to lift more weight at a bodyweight of that much less after dieting, well.... I must have done something right.