Joined

Apr 9, 2018
Messages

312
I have been training for 8 years and started gear about 3 years ago (I'm 28). About to do a bodybuilding show in 2 weeks and would like to try using GH and insulin to put on some serious size after the contest. Looking at a long offseason 12 months or so.
I have just used moderate doses of gear and 6 months of 4 ius per day of GH, nothing crazy. Just want a minimal approach to get started. Probably going to run 4-6 ius of GH and not sure how to use insulin, what type, dose, and when. Don't want to sacrifice my small waist for size of course. Appreciate any help.
Attached are some pictures about 4 weeks out so you can get an idea of my body size. 5'6" about 177 lbs right now.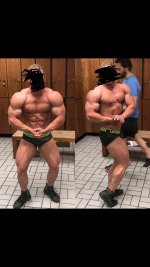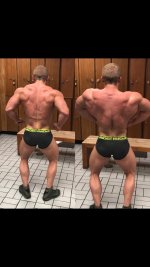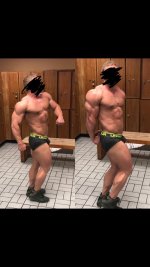 Sent from my iPhone using Tapatalk
Last edited: