Joined

May 6, 2006
Messages

2,277
Intanetz was down at home yesterday, so i just got a chance to see all the questions in the last thread i started i wanted to answer some before i start this one...
there wasn't a prep per se for this contest. exactly 18 weeks ago was the end of my 4.5 month lay off due to fixing up the house and other crap i was going through (not bad crap, but a lot of work)... i was totally off everything eating 1 or 2 junk food meals a day with no training whatsoever. I decided enough was enough and i wanted to be lean again. I knew I had a 2 year ban on my ass so i wasn't concerned about doing it as fast as possible, but i was only concerned about doing it as easy as possible with the least amount of effort without affecting my social or financial life. I already had a cabinet full of stuff from last year
... so i didn't need to spend any money for my journey (except for some fat burners and cheap protein powders, which basically don't cost much... i'm a cheap bastard so i was happy
)
anyway... I outlined my trianing and diet before... 3 meals a day... sometimes if i was staying up late til 11 or 12, i'd just make me 2 or 3 eggs with some cheese and a couple of slices of toast cuz it's very hard for me to sleep if i'm extremely hungry, and for some reason if i do that i wake up the next days with a shit ton of gas...
sooooo... last week (wed, feb 23) i got a call from the team coach and he told me i had a contest in a week and the ban was lifted... so i was like "sure, i'm ready
"...
the only thing that changed was around 3 or 4 weeks ago i took the calories down cuz i wasn't getting that hungry...
breakfast was 60 grams of whey, 300 ml vetal milk
lunch was the usual 2 burgers (total of 250 grams lean beef, 2 slices fat free cheese, and 2 white bread buns with loads of ketchup)
and dinner was like breakfast...
i changed my training those last 4 weeks to a more low volume approach cuz i was spending 2 hours in the gym with the high volume stuff and cardio and it was getting really boring there... so i did low volume for 30 minutes hitting every muscle twice a week, and an hour of cardio walking 3 mph at 15% incline.
LET'S GO!
i first arrived as if i was going to the superbowl mega part looking for chips and beer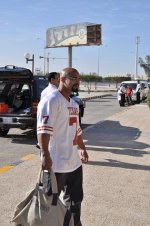 my best friend jawad (gugu ze ultimate) and I planned to do a mini documentary to publicize saudi bodybuilding over the internet... i'm explaining how contests in this country work, and how most people still haven't discovered how to use deodorant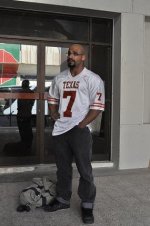 went and conducted some interviews with some of the people who were competing that day, and some big boys who were in the game for a while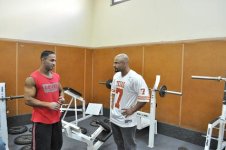 I highly doubted this guys claim of his need for 1200 grams of carbs per day and 800 grams of protein... i think he was talking about weight of food and macros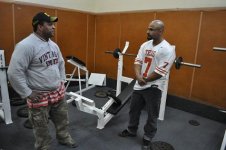 the one and only....SALAMOONI
(the ittifag team coach... the team i signed up with to compete)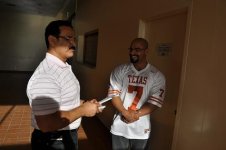 Last edited: