Joined

Feb 13, 2015
Messages

236
Chicken stuffed shells
So, this week I wanted to look at a pasta dish. This is an easy recipe that anyone can make. I absolutely love Chicken Alfredo, but it is not the healthiest of meals. When I am on a cycle and want a cheat meal, this is one of the meals that I crave. I do not eat out a lot and prefer that my wife or I prepare my cheat meals. This recipe is creamy, delicious, and made with heavy cream.
I like to pan sear my chicken breast, but you can use grilled, baked, or even rotisserie chicken.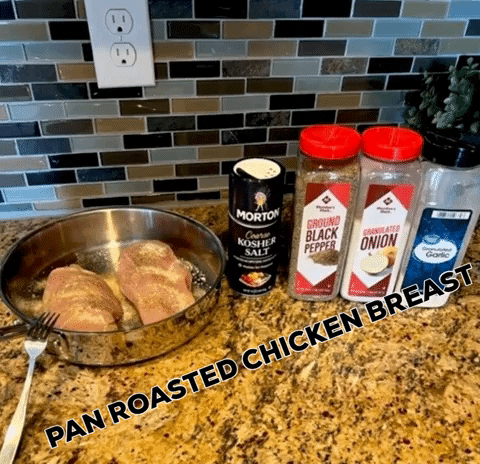 Sauce Ingredients
2 cups heavy cream
1/2 cup butter
2 tbls. Cream Cheese
1-1/2 cups Parmesan cheese
1 teaspoon garlic cloves, garlic purée or garlic powder
Salt and Pepper to taste
1 – 12 oz. package of pasta Shells cooked according to package directions.

Instructions
Cook pasta according to the package directions.
In a saucepan, cook garlic in butter over medium heat. Add the cream and cream cheese once the garlic becomes fragrant.
When the butter and cream become bubbly, add Parmesan cheese, and stir. Turn up the heat slightly and continue to stir. The sauce will thicken.
Filling
15 ounces ricotta cheese
1 cup of cottage cheese
2 cups, mozzarella cheese, grated
1 cup of Parmesan cheese, grated
1 beaten egg
1 teaspoon parsley
2 chicken breast; pan roasted and shredded
Salt and Pepper to taste
Mix all ingredients together
In a 13" x 9" backing pan fill the shells with filling.
Spoon sauce over shells.
Top with 1 cup Mozzarella.
Bake uncovered for 20 minutes on 350F.
And you can not forget to pick up something sweet for desert. I picked up a 6 pack of cookies from Crumbl because that is one of my wife's favorites. To me, these cookies are extremely sweet. I usually only eat about a quarter of 3-4 cookies, about the equivalent of one cookie. But dang! They are tasty.