Hey guys
Started these two compounds around July 2016 and within a few weeks/months notice accelerated fat loss, faster recovery etc.
It's now may 2017 and feel like these compounds are no longer working. I notice that it does absolutely nothing for me and I've been using the same two suppliers since the beginning.
I read up that t4 is needed with gh peptides because it accelerates the t4 to t3 conversion which is responsible for fat loss and I've gotten labs done showing my free t4.
Any reason why these compounds stopped working? Could I have been gh deficient previously and that's why I responded so well initially?
Attached are my labs this is just from being on peptides. Sorry I don't have starting labs as I didn't think I'd be on them this long.
PS I've tried plenty of tolerance breaks my guess is that since I had lowish cortisol to begin with the ghrp 2 combo made things worse and cortisol levels could be even lower. I've always suspected adrenal fatigue or low cortisol levels and i hear gh could cause hypoadrenal symptoms.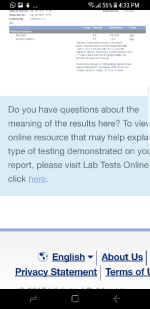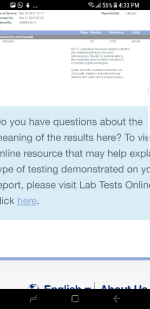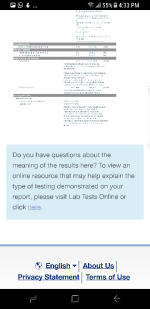 Sent from my SM-G950W using Tapatalk