Joined

Mar 2, 2017
Messages

39
Hi guys! I've been wanting to tell everyone how I've been doing! I did my first show and won novice and open. I weighed 256 on stage at 6'1. It was 3months ago.. anyways I want to run a log of my progress simply to motivate myself and possibly make some new friends!
Right now I've been on vacation past month but now I'm ready to get serious again. I have a few issues I need to tend to like my umbilical hernia before thinking of prepping for another show, but my plan is to do Mr. Texas this year after my hernia surgery.
I have consult with general surgeon on Tuesday. I will keep everyone posted...
Here is a pic of me from few weeks ago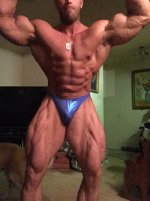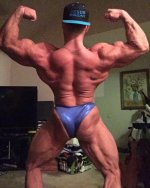 My goal is to be 265-270 on stage my next show.. being a tall guy 270 stage weight really isn't that huge, it's hard to look full..
So yea I plan to log at least 3-4x a week .. diet, training, supps , etc.
Might even post a videos of lifting an stuff..
Any input and criticism is welcome, I want to be the best I can be. Period!
Sent from my iPhone using Tapatalk