Featured Member / Kilo Klub
Featured Member
Kilo Klub Member
Registered
Joined

Sep 25, 2002
Messages

1,647
I'm hoping this will help a few folks out!
1.
Escalante G, Stevenson SW, Barakat C, Aragon AA, and Schoenfeld BJ
. Peak week recommendations for bodybuilders: an evidence based approach.
BMC Sports Science, Medicine and Rehabilitation
13: 68, 2021.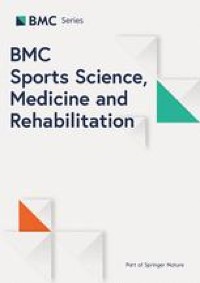 Bodybuilding is a competitive endeavor where a combination of muscle size, symmetry, "conditioning" (low body fat levels), and stage presentation are judged. Success in bodybuilding requires that competitors achieve their peak physique during the day of competition. To this end, competitors have...
doi.org
This link also gets you there!
--------
I'll just cut n' paste from my buddy Guillermo Escalante's post on IG. Couldn't have said it better:
am excited to announce the publication of our article in the BMC Sports Science, Medicine, and Rehabilitation Journal. It is open access, so Google the title and share. This was a collaboration with some of the brightest minds in the field:
@fortitude_training
@christopher.barakat
@thealanaragon
and
@bradschoenfeldphd
. Here are some takeaways on how to interpret our recommendations:
*Since there are many interrelated variables to consider during the peaking process that directly influence each other, specific peak week recommendations are not possible.
*There are significant inter-individual responses to the manipulation of these variables and bodybuilders may have to take different approaches during peak week depending on their circumstances and how their body responds.
*Given the current evidence, we offer the following general recommendations for bodybuilders to help develop individualized peak week strategies that coordinate macronutrient intake, hydration and electrolyte strategies, supplementation, and resistance/endurance exercise regimens.
*These recommendations should not be considered concrete "rules" as there is significant individual variability of how athletes may respond.
*The mock peak week strategies in the figure are presented only as illustrative examples and should not be considered prescriptive dietary, exercise and/or medical advice.
*None of the aforementioned peak week strategies will provide a physique makeover to compensate for a lack of preparation or adherence during the off-season or pre-contest phases of contest preparation.
*Employing peak week strategies are merely a means to achieve superior on-stage competition day appearance by "fine tuning" the body.
*We present this review and evidence-based approach to pre-contest peaking strategies based on the current evidence in the hope it may spark further research.
*
https://doi.org/10.1186/s13102-021-00296-y
This link also gets you there!
-Scott