Featured Member / Kilo Klub
Featured Member
Kilo Klub Member
Registered
Joined

Jan 23, 2014
Messages

2,639
I just got my TREN Base in the mail.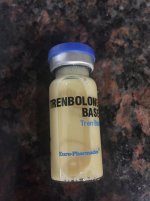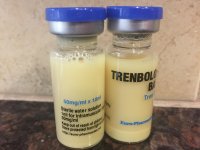 the solution is in water I believe. Never used a suspension before.
This is going to be a short log. I'll post:
-PIP
-Pictures PostWO
-Results as far as energy; strength and mental focus if any.
-All my thoughts exactly
A little about me:
I'm 2 weeks out from my show
5'9, currently at 191lb.
%bf unknown?
I have used 2 Tren bases in the Past from different legit labs. Both in oil so this is going to be new. Suspension kicks faster?
This if everything went great should get me through my workout no problem. Because, I'm honestly this close to show; I'm dragging.
Tomorrow will be my first shot preworkout.
Currently physique post AM cardio: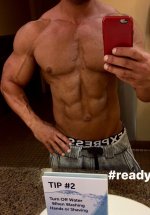 Happy easter family of PM. [emoji41]
Last edited: