Well-known member
Registered
Joined

Jul 25, 2014
Messages

1,423
Don't bother googling. There are way too many articles out there titled something like: "5 BEST BICEPS EXERCISES" "10…" "15…" Can we get 20? Yes! No joke, that's really a thing, in Men's Health: "20 BEST BICEPS EXERCISES." The difference between this article and all of those is this won't be a...

www.thebarbell.com
My favorite exercise for Biceps is the Single Arm
Hammer Curl
performed leaning over a preacher bench to eliminate any cheating. If I would pick a second it would be incline db curls, both shown in pictures below. Surprisingly the article included states that my second favorite option is the second to worse of the exercises tested. If you care to read the article please share your thoughts.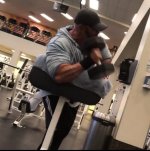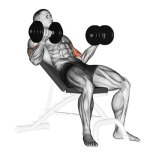 My thoughts on the article:
*Concentration Curls
While I am a believer in concentration curls, they would be third on my list of favorites.
*Cable Curls
I haven't incorporated cable curls in some time. Per the article cable curls are certainly effective. I believe I will once again add them to my routine and I will likely opt for the form where I am laying flat.
*Preacher Curls
These suck and I haven't performed preachers in decades. I certainly do not adhere to the notion that they build the bi-cep peak. Essentially I believe that they are a waste of time and energy.