Sponsor Rep
Registered
Sponsors
Joined

Aug 24, 2019
Messages

400
Even with quality Ph**ma gear, like that provided by AlphaUS, the most important element of any training program is diet. Anybody can pin a bunch of gear, or take a bunch of supplements, but it takes true dedication and a lot of will power to follow a strict dieting plan.
So what's the purpose of this thread.??? Share your bodybuilding meals with the Professional Muscle family. We are a like-minded group here with similar goals. Help your fellow members by sharing different recipe's, food choices, diet plans, etc.
And of course we all love a little food porn..!!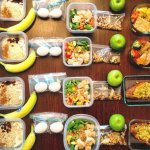 [email protected]
for List/Orders​