Well-known member
Kilo Klub Member
Registered
Joined

Aug 25, 2008
Messages

3,416
Same. I never get the strains, pulls, stiffness that everyone is talking about. But I'm not going to drop the omega-3s to find out, lol! I'll take

@old timer

's anecdote as proof enough. I also consume a lot of capsaicin from hot sauce and NAC. I do not need any excess inflammation.
lay off the Tapatio whiteboy! there are better choices
jk lol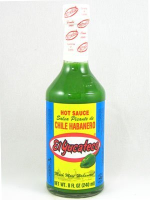 if you want some REAL home made mexican hot sauce from San Diego, chile macho ( the red one you see in Mexican dishes) I will ship you a bottle bro. from fellow pole to another fellow pole . this ones fire though.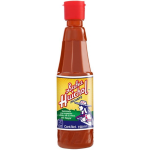 this ones bomb af
walmart sells em online, but ill get you some home made bruja-brew
i cook with a lot of cayenne so i get my capascin there, its like 75000 units on the Scoville scale (hot meter), also thru salsa. cayenne i cant figure out what to put it on besides chicken,. I buy the hotter one on amazon. get it in 10lb increments because its an ingredient in a product i designed and sell for over a decade